Our mission is to "Set New Standards & Make a Difference".
We love what we do and we know that you feel the same about your business.
As specialists in Compliance, Assurance, Operational Risk and Safety, our aim is to help your business become more efficient, competitive, compliant, profitable and safe. As specialists in your business, when you trust a team like VIZIONX to help your business, you just want to know that you are in good hands.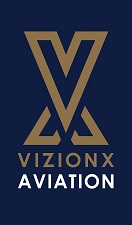 A wholly Australian owned company, and a truly sovereign Australian Aviation Industry Capability.
Airlines & Regional Aviation
Commercial Aviation Operators
Flight Operations
Air Operators Certification (Part 119)
Air Operators Certification | Large (Part 121)
Foreign Air Operators (Part 129)
Licensing
Flight Crew (Part 61)
Aircraft Engineer (Part 66)
Flight Training (Part 141 and 142)
Safety
Safety Management Systems (Part 5)
Fatigue Risk Management (CAO 48.1 and CAAP 48-01)
Drug & Alcohol Management (Part 99)
Design, Engineering & AMOs
Certification & Airworthiness
Aircraft & Parts (Part 21)
Fixed Wing (Part 23 & Part 25)
Rotary Wing (Part 27 & 29)
Continuing Airworthiness
Continuing Airworthiness Management Org' - CAMO (Part 42)
Approved Maintenance Org' - AMO (Part 145)
Airports, Heliports, Platforms, Landing Sites & Vessels
Air Traffic Management
Aerodromes (Part 139)
Aerodrome Lighting Commissioning (AC 139-4(0))
Aeroplane Landing Areas (CAAP 92-1)
Onshore Landing Sites (CAAP 92-2)
Offshore Landing Sites & Vessels (CAAP 92-4)
Unmanned Systems
Flight Operations
Unmanned Aircraft & Rockets (Part 101)
Licencing & Operations (AC 101)
Operation (CASA 96/17)
Rotary Wing & VTOL
Flight Operations
Air Operators Certification | Rotary Wing (Part 133)
Night Vision | Rotary Wing (CAAP 174-01)
Aeromedical & EMS
Flight Operations
Aerial Work Operations (Part 138)
Air Operators Certification (Part 119)
Government Agencies
Aviation
Civil Aviation Safety Authority (CASA)
Australian Transport Safety Bureau (ATSB)
Airservices Australia (AA)
Defence Aviation Safety Authority (DASA)
Transport
Infrastructure, Transport, Cities & Regional Development
Infrastructure, Transport & Regional Economics (BITRE)
International Air Services Commission (IASC)
Security
Department of Home Affairs
International Agencies
Global
UN International Civil Aviation Organization (ICAO)
UN International Maritime Organization (IMO)
North Atlantic Treaty Organization (NATO)
North America
US Federal Aviation Administration (FAA)
US National Transportation Safety Board (NTSB)
Europe
EU European Aviation Safety Agency (EASA)
Pacific
NZ Civil Aviation Authority of New Zealand (CAA)
FJ Civil Aviation Authority of Fiji (CAAF)
South East Asia
SG Ministry of Transport (MOT)
SG Civil Aviation Authority of Singapore (CAAS)
SG Transport Safety Investigation Bureau of Singapore (TSIB)
MY Civil Aviation Authority of Malaysia (CAAM)
Stephen Pickard
VIZIONX Operations Manager
Stephen is an accomplished Educator and Manager with over three decades of experience in Aviation and Defence.
David Henderson
VIZIONX Managing Director
Company founder and leading Consultant. With over 35 years in Defence and Aviation David has made a career of "Setting New Standards & Making a Difference".
John Bartlett
Specialist Advisor: Corporate Governance
Based in New Zealand, John is a respected advisor to regulators and industry alike and is a key advisor for VIZIONX.