Our mission is to "Set New Standards & Make a Difference".
We love what we do and we know that you feel the same about your business.
As specialists in Compliance, Assurance, Operational Risk and Safety, our aim is to help your business become more efficient, competitive, compliant, profitable and safe. As specialists in your business, when you trust a team like VIZIONX to help your business, you just want to know that you are in good hands.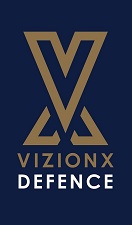 Department of Defence
ARMY | NAVY | AIRFORCE | JOINT
CASG - DSTG - DEIG - JCG
Defence Industry & Business
Engineering | Services | OEM | Capability
Defence Airfields, Heliports, Landing Sites & Air-Capable Vessels
Defence Unmanned Systems
Land | Air | Sea
UAS - UCAV - TUAS - SUAS - MTUAS - RPAS - UUV - USV - UGS
Human-In-The-Loop | Human-Out-Of-The-Loop
OUR DEFENCE SUPPORT SERVICES
ADDITIONAL DEFENCE SUPPORT SERVICES
WHERE WE EXCEL
ABOVE-THE-LINE SUPPORT SERVICES
DEFENCE WHS SUPPORT SERVICES