Our mission is to "Set New Standards & Make a Difference".
We love what we do and we know that you feel the same about your business.
As specialists in Compliance, Assurance, Operational Risk and Safety, our aim is to help your business become more efficient, competitive, compliant, profitable and safe. As specialists in your business, when you trust a team like VIZIONX to help your business, you just want to know that you are in good hands.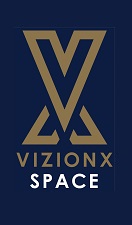 Australian Space Agency
POLICY | REGULATION | GOVERNANCE
Licences, Permits & Authorisations
Agency Risk Framework & Support Services
Space Industry & Business
Space-Based Systems | Ground-Based Systems
Application & Ancilliary Systems | User Systems
Launch | Operation | Return | Vehicles | Facilities
Civil Sector
Space Vehicle & Ground Systems Manufacturing
Space Operations, Applications & Ancilliary Services
STEM Development | Research
Defence & Security Sector
Space Security | Defence Space Policy
Space Capability | Space Defence Support Services
Space Major Systems Integration
OUR SPACE AGENCY SUPPORT SERVICES
ADDITIONAL SPACE INDUSTRY SUPPORT SERVICES
WHERE WE EXCEL
ABOVE-THE-LINE SUPPORT SERVICES
SPACE WHS SUPPORT SERVICES
Stephen Pickard
VIZIONX Operations Manager
Stephen is an accomplished Educator and Manager with over three decades of experience in Aviation and Defence.
David Henderson
VIZIONX Managing Director
Company founder and leading Consultant. With over 35 years in Defence and Aviation David has made a career of "Setting New Standards & Making a Difference".
Clive Adams
Specialist Advisor: Risk & Governance
Formerly the VIZIONX Chief Executive Officer, Clive has over 40 years of Aviation industry experience as a pilot, instructor, manager, senior consultant and Company Executive.